Artisan's newest office is a virtual replica of our NYC headquarters at 358 Fifth Avenue built in blockchain-based Decentraland (45,10) . Our Co-CEO & Head of Design, Dani Arps designed both locations using a neutral, warm and chic palette, along with a similar furniture layout and inviting aesthetic. An interconnecting staircase in our virtual office easily connects the three floors to a wide open rooftop where you can check out what other creators are developing around us.
As recently reported in JP Morgan's Metaverse Whitepaper, companies of all shapes and sizes are entering the metaverse in different ways, including household names like Walmart, Nike, Sotheby's, Verizon, Hulu, PWC, Adidas, Atari, and Samsung. We understand the metaverse is still coming into form with design and utility limitations, but we believe it will eventually emerge as a destination for everyday activities like education, work, shopping and entertainment. Like with any new technology, the transition from Web 2.0 to Web 3.0 will be gradual, but we welcome change at Artisan and look forward to being a part of it!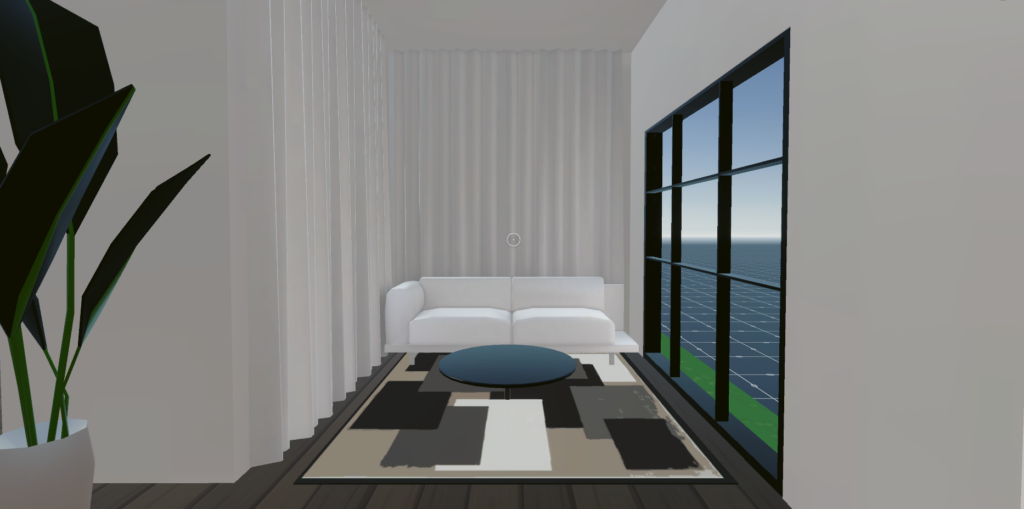 Interested in checking out our new office? Come visit and take a look around – all you need is a computer! You can easily enter by clicking on "Guest", creating an avatar and simply clicking the grid map in the upper left corner to locate our parcel at (45,10). Then hit "Jump In" and you're there! Be sure not to miss our QR codes when you first enter through our sleek sliding door – they'll connect you to our social channels and website. We look forward to seeing you in the metaverse soon!
Want to learn more about how we created our virtual office or how we can help you create yours? Click here and send us a note. We'd love to welcome you to the community!