When you specialize in design and project management specifically for office space in NYC, you get to know A LOT of buildings. We here at Artisan want to share some of our favorites with you and give you the inside scoop as to why we're partial to them.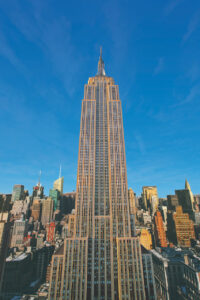 EMPIRE STATE BUILDING. 350 Fifth Avenue, between 33rd & 34th Streets. Built in 1930. 102 Stories.
Why We Love: This iconic building is not only an incredible tourist attraction, its nightly changing lights represent everything from holidays to sporting events to scientific and healthcare organizations and beyond. It is a staple in New York City and a building that is recognized all over the world. We have a particularly special view of it from our office, as we are very near by!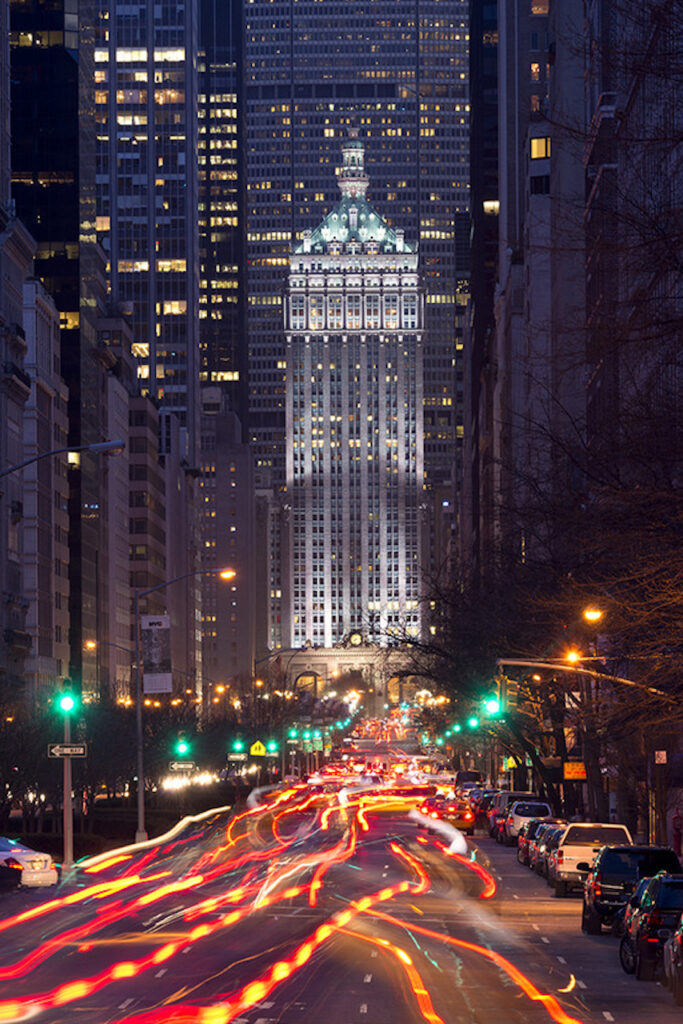 THE HELMSLEY BUILDING. 230 Park Avenue, between 45th & 46th Streets. Built in 1929. 34 Stories.
Why We Love: The history of this building runs deep and the architecture and design incorporate it so beautifully. The building was originally intended to be the headquarters of the New York Central Railroad and therefore has stunning marble and bronze-clad details throughout it's lobby and elevator banks. Just above the main entrance sits a clock that includes a statue of Mercury to represent transportation, and a goddess to represent industry. It doesn't get much more New York than that.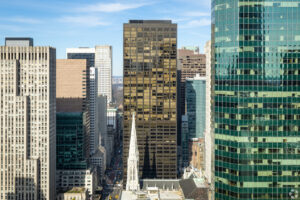 OLYMPIC TOWER. 645 Fifth Avenue, between 51st & 52nd Streets. Built in 1974. 21 Stories.
Why We Love: Location is one of our favorite things about this building – if you like luxurious things and are looking to find the best shopping in NYC, you are in the right place at Olympic Tower. Jimmy Choo, H Stern, and FURLA are just a few of the incredible retailers the building boasts.
Interested in working with us? Take our quiz to start the process of finding your next office space today!